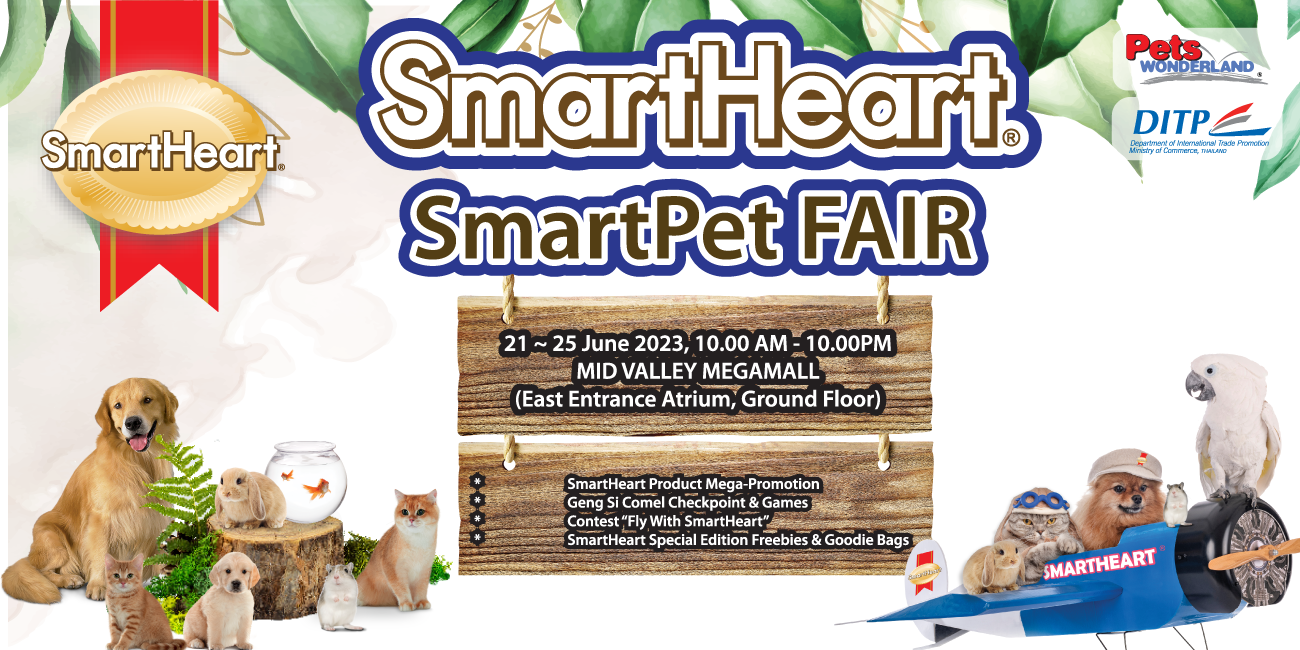 SmartHeart SmartPet Fair, Mid Valley
Come and join us at SmartHeart SmartPet Fair to enjoy
✨ MEGA promotion deals
✨ WIN GUARANTED goodie bag when you participate in our checkpoint games
✨ WIN SPECIAL edition freebies with SmartHeart activities
✨ "Fly with SmartHeart" Special Contest!
Share to your friends to let them know we'll be at East Entrance Atrium, Mid Valley Megamall on 21st to 25th June, at 10am to 10pm.
See you there!