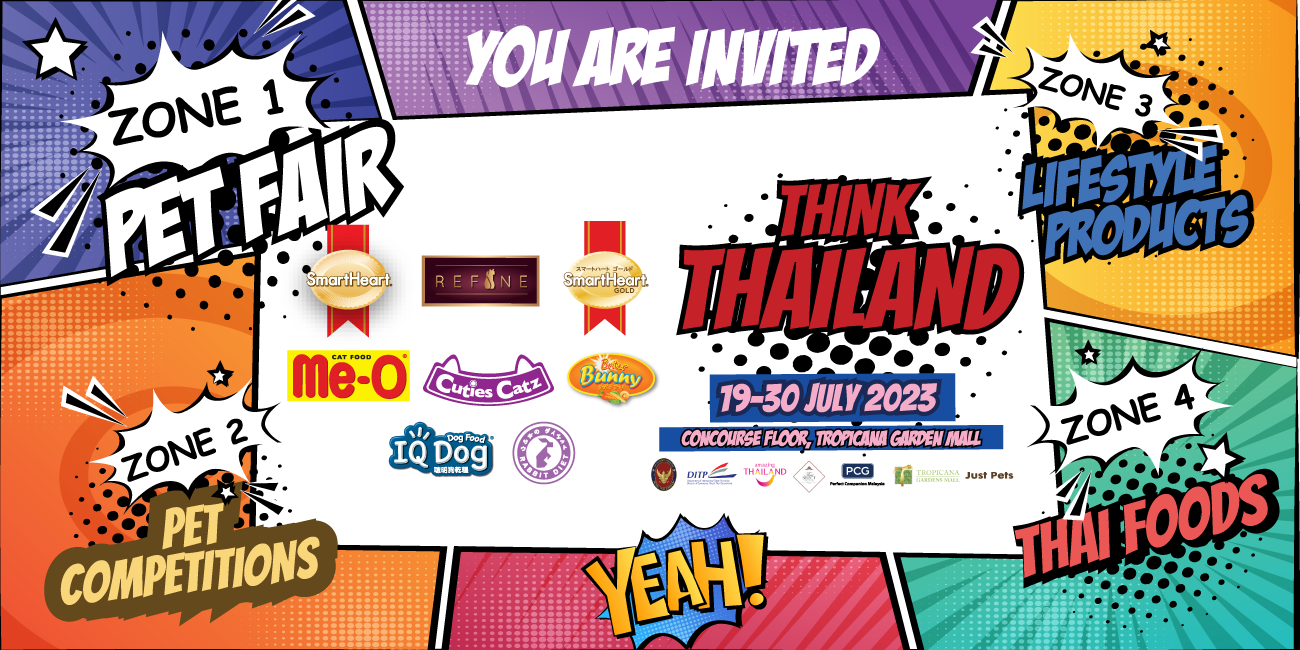 Think Thailand Pet Fair
Hey there, Geng Si Comel! Don't miss out on the upcoming activities happening at the Concourse Floor of Tropicana Garden Mall from 19th to 30th July. We've got some exciting 30% promotions on pet food and more! Here are the details:

Date: 19th-30th July
Location: Concourse Floor, Tropicana Garden Mall

So, mark your calendar and make sure to visit us during this period to grab some amazing deals on pet products! See you there!

#GengSiComelSmartHeart #makanankucing #petfair #pameranmakananhaiwan #thinkthailand #smartheartmy